Did you miss me? I do apologise for being a bad......*ass* blogger! The past couple weeks have been insanely busy, so here's the low down in a nutshell:
Wednesday to Friday of the week before I flew down to Sydney for a sales course for work. It was a little on the BORING side but I did have a fabulous time catching up with our sales team. We dined out at Jamie Olivers' restaurant,
Jamie's Italian
on the first night. OMG, the food was AMAZING. If you are looking for an orgasm in your mouth, it is definitely worth the 45min wait for a table!
Dessert: Ultimate Chocolate Brownie..yummmmmmm!
I had to be a little creative with my training seeing that the hotel gym opened too late. Seriously, what gym opens at 6.30am!? So up I was at 4.15am Brisbane time (damn you daylight saving) to squeeze in a 500 rep Zuzana hotel room sweatfest workout before I met the team for breakfast. That afternoon it was pissing down with rain but we were desperate for some fresh air so off we went for a walk around Sydney Harbour and Hyde Park. By the time we got back to our hotel we looked like drowned rats. Hot not!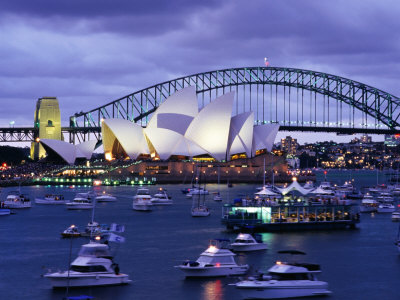 Sydney Harbour: Stunning
When dining out with 14 naturopaths at least you know you'll be eating somewhere hippy healthy. It's the ordering that can become quite amusing. It went a little something like this, "Gluten free; dairy free; vegetarian; decaf soy latte; green tea; alkalizing smoothie; What? Its not organic! What type of cafe doesn't serve free-ranged eggs? LOL. I think the waiters HATED us.
The day after I got back (Saturday), I had my friend Shazia's 40th birthday party at Jade Buddha. Awesome night, carved up the dancefloor as per usual ... Then came Sunday. OMG dead tired. KP Stairs? Nope. Sleep in? Yes.
On Tuesday I weighed in at 62.9kg (138.8lbs). 200g loss from the week before. Nothing massive (I'll be honest, I was a little shitty at first) but it was a good reminder that it was still a loss considering I had dined out 3 days in a row and missed a few training sessions. #no need to kill yourself at the gym or eat BORING food!
On Wednesday I had my first ever fitness model shoot! I team up with
Sting Sports
to film some exercise clips for their
website
and
facebook page.
It was soooo much fun, I had a blast. I'll let you know once the clips are up!
On Thursday I received a surprise from work ... an iPad 2!

Slimline baby!
On Friday I bought a hot piece of abstract art from my friend Julie for my office aka "The Inspiration Room'.
Bright and Feminine
And this morning I took another
7 seconds
off my
KP Stairs
PB - new time is
18:54mins!
I actually surprised myself as I hadn't run in 2 weeks. Plus i ran another 5 sets for extra bad*ass*ness. Orginally the goal was to get to 20 sets however I have decided that I am going to stick with 15 sets for now. The reason being is that the stairs are not only physically challenging but mentally draining too. As I am about to start my third week of uni tomorrow, I require total brain-cell function on weekends for STUDYING!
So on that note I have an assignment to write!